You are part of the Cowboy Family
You are welcome here
We are committed to achieving excellence with inclusivity
The number of students of color earning a bachelor's degree since 2010
25
National awards and recognitions
for university commitment to diversity and inclusion
Diversity at OSU
OSU is committed to excellence in diversity and inclusion
Events and Programs
Promoting awareness and education
Diversity and Inclusion Workshops
Student Accessibility Services
Faculty and Staff Resources
We are committed to achieving excellence with inclusion
---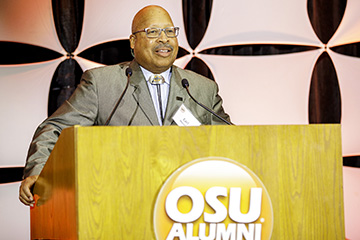 The lasting legacy of Oklahoma State's Earl Mitchell
Jun 7
Mitchell spent 42 years at OSU. His commitment to increasing awareness and involvement in STEM disciplines – science, technology, engineering and mathematics – continues to resonate today.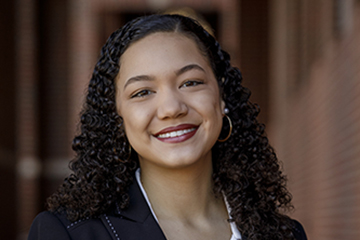 Poli Sci and Philosophy double major Payton Dougherty named an Outstanding Senior
May 7
Payton Dougherty of Yukon, Oklahoma, was recently recognized as one of 22 Outstanding Seniors for 2020-21 by the OSU Alumni Association. The Political Science (Honors) and Philosophy double major also minored in Law and Legal Studies and got involved with organizations ideal for someone with her eyes set on law school.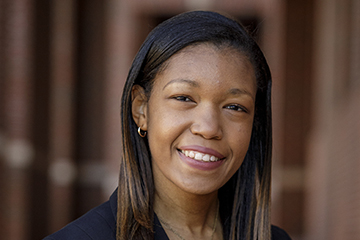 Global Studies and Poli Sci major Monique Walker named an Outstanding Senior
May 3
In addition to her dual degrees in Political Science and Global Studies with a minor in Economics, Monique Walker is leaving OSU with a long list of accomplishments that includes being named one of the Alumni Association Outstanding Seniors for 2020-21.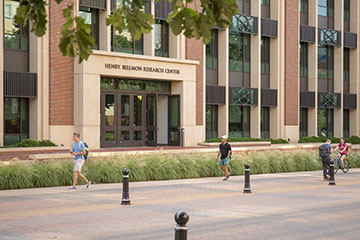 Biochemistry and Microbiology double major Sergio Mares named an Outstanding Senior
Apr 20
Sergio Mares — who moved to Stillwater from Mexico at age 16 — will graduate with dual degrees in Biochemistry and Microbiology/Cell and Molecular Biology, along with minors in Spanish, Chemistry and Plant Biology. As if earning multiple degrees wasn't hard enough, he also worked full time doing construction, painting and home remodeling during what proved to be a "financially stressful" 2020 due to the COVID-19 pandemic.